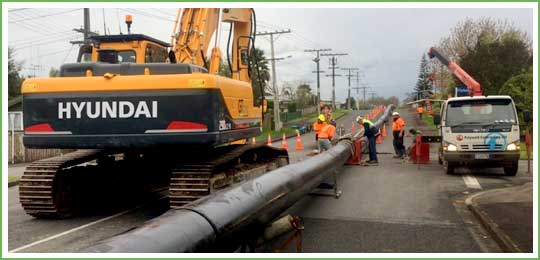 Pipelines
GT Civil can install 3-water pipelines from 1m to 8m deep in any ground condition in the Waikato, Coromandel and Bay of Plenty. We are experienced installers of PE, PVC, Concrete, Steel, Stainless Steel, and CLMS pipe including live tapp capabilities.

Working with our customers we thrive on finding safe and innovative ways of delivering sewer, stormwater and wastewate pipeline installations particularly those involving larger diameter pipe, complex or challenging installations.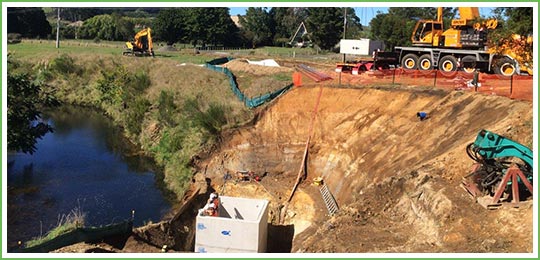 Pumpstations
GT Civil is a proven installer of concrete, fibreglass or PE pumping stations. No depth is out of reach and in materials such as clay, silt, sand, mud and rock.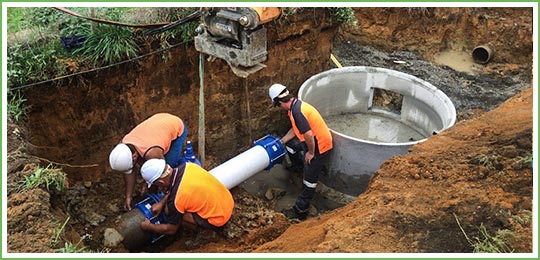 Watermains
GT Civil will upgrade your old watermain system with little disruption to affected residents. Proven installers of all pipe sizes from 20mm through to 600mm diameter.

We can tie into materials such as PE, PVC, Steel, CLMS, Stainless Steel and Asbestos Cement.

We have the live tapp capabilities of up to 200mm into pipelines of any size.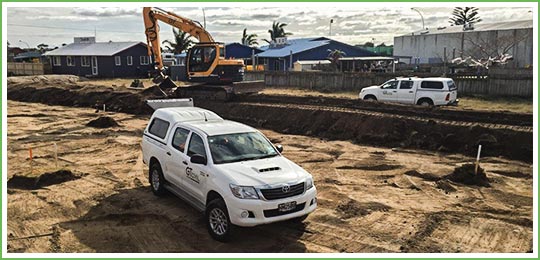 Earthworks
GT Civil will manage and deliver all your small to medium sized earthworks projects with ease.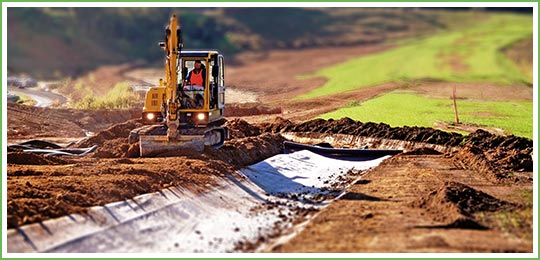 Subdivisions
GT Civil is your one stop shop to manage your small to medium sized subdivision. Project management and subcontract management to deliver on time and on budget.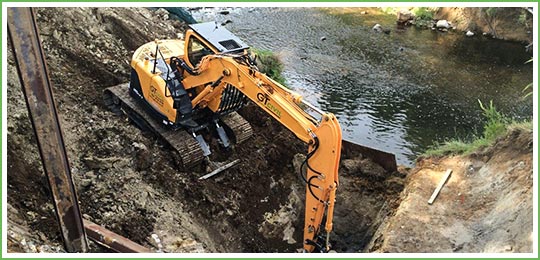 Specialist Works
GT Civil are interested in all projects big or small. We have the experience, machines and staff to tackle those 'hard by nature' projects.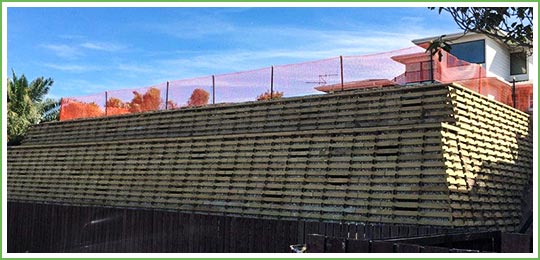 Retaining Walls
We can install retaining walls of any size and any nature. Be it 0.6m high or 10m high. Our wall experience covers Gabion basket, Rock Buttress, Timber Pole, Concrete Pile, Timba Crib, Ground anchors, Soil anchored.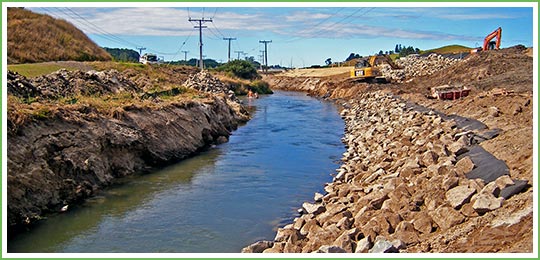 Environmental
GT Civil prides itself on exceptional environmental standards. Working on a residential house site or working within a live stream, the standards are always high.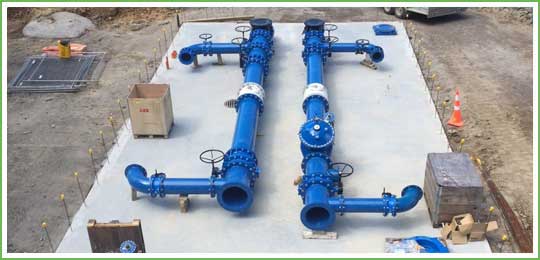 Process
GT Civil, along with its team of suppliers and subcontractors, can complete the mechanical and electrical components of your process requirements